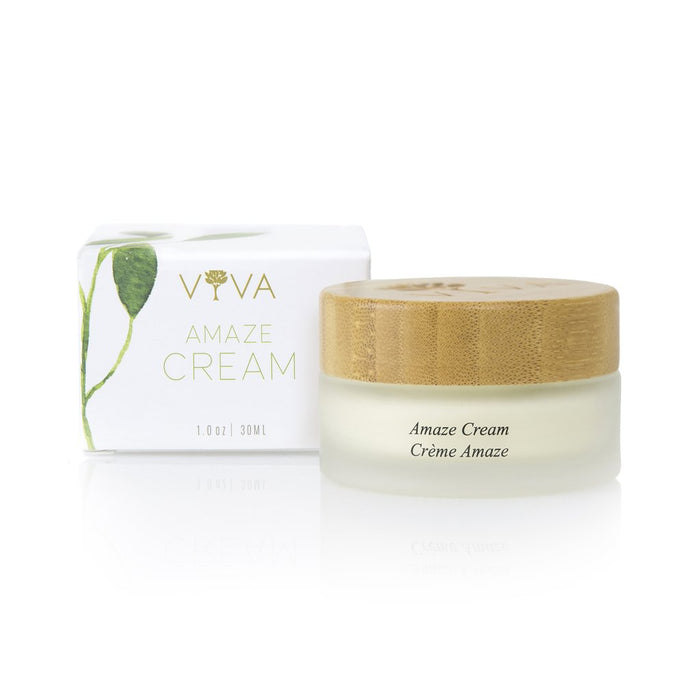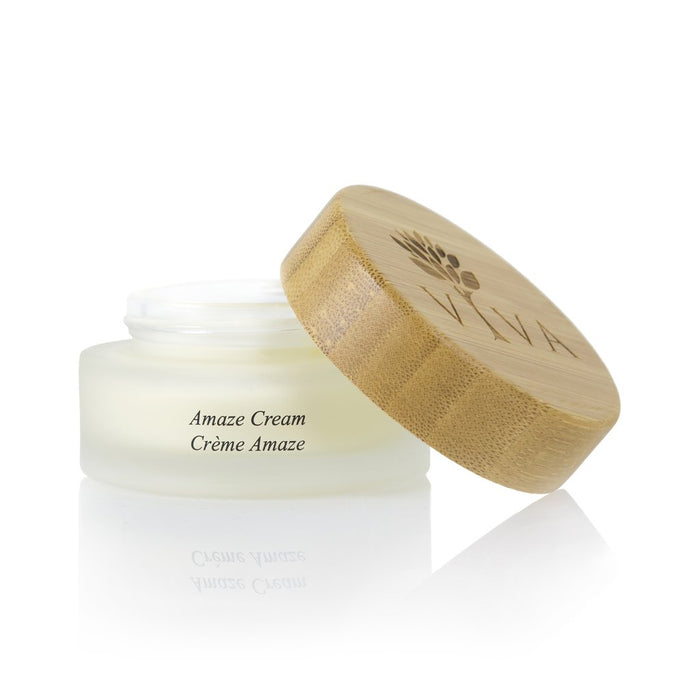 Description & Features
This remarkably potent cream dramatically improves skin tone and starts to minimize wrinkles after just a few applications.
The secret is in the ingredients: Amaze Cream is packed with vitamins and anitoxidants as well as healing and moisturizing herbs like aloe, rosehip oil, and lavender.
This special formulation also includes powerful botanical compounds like alpha lipoic acid, hyaluronic acid, Alpha Lipoic Acid, MSM, and CoEnzyme Q10.
Benefits:
Improves elasticity
Smoothes wrinkles
Firms the skin
Assists in collagen production
Acts as a mattifying cream for better make up application
Ingredients:
Aqua(Water), *Helianthus Annus(sunflower) seed oil, Emulsifying Wax NF, Triglyceride(fractionated) Coconut Oil, *Aloe Barbadensis Leaf Extract, *Vegetable Glycerine, Stearic Acid, Cetyl Alcohol, *Rose Canina Fruit Oil (rosehip oil), Radish Root Ferment Filtrate, Lactobacillus Ferment, Glyceryl Stearate, Tocopherol(Vitamin E-Alpha Tocopherol), Xanthan Gum, Dimethyl Sulfone (MSM), *Lavender Argustfolia (Lavender Essential Oil), *Citrus Nobillis (Mandarin Essential Oil), Sodium Hyaluronate, Thiotic Acid(Alpha Lipoic Acid), Co Enzyme Q10, *Borage Officinalis (borage Seed) oil, *Daucus Carota (Carrot Seed) Oil, Cedrus Atlantica(Cedarwood Essential Oil). *Certified Organic
Directions:
Apply daily gently to face and neck after cleansing and toning.
Recommended: Day and Night
Type of skin: all skin types; most suitable for dry or normal skin