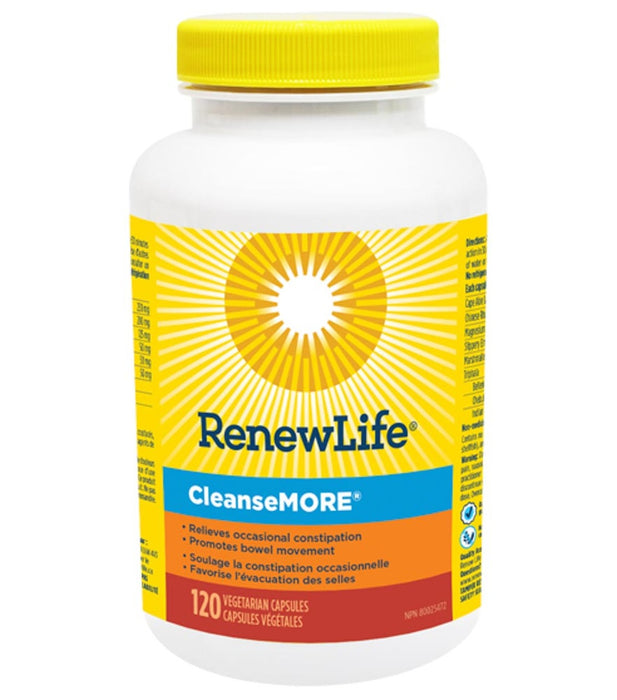 Description & Features
From the #1 cleansing brand, Renew Life® Cleanse More™ is a potent herbal and mineral formula to help relieve occasional constipation without cramping discomfort.*
 Works overnight
 Promotes regularity*
 Helps promote the elimination of waste and toxins*
 Contains natural magnesium
 Helps hydrate the bowel*
 Quality, purity and potency guaranteed through expiration
USAGE
Take 2 capsules at night with or without food. 
May start with 1 capsule the first night then increase to 2 capsules each night if needed.
WHAT'S IN IT
Advanced herbal formula
Natural magnesium 
Vegetarian capsules
Free of gluten, dairy and soy
NOTICE: This product contains rhubarb and cape aloe. Read and follow directions carefully. Do not use if you have or develop diarrhea, loose stools, or abdominal pain because rhubarb and cape aloe may worsen these conditions and be harmful to your health. Consult your physician if you have frequent diarrhea or if you are pregnant, nursing, taking medication, or have a medical condition.