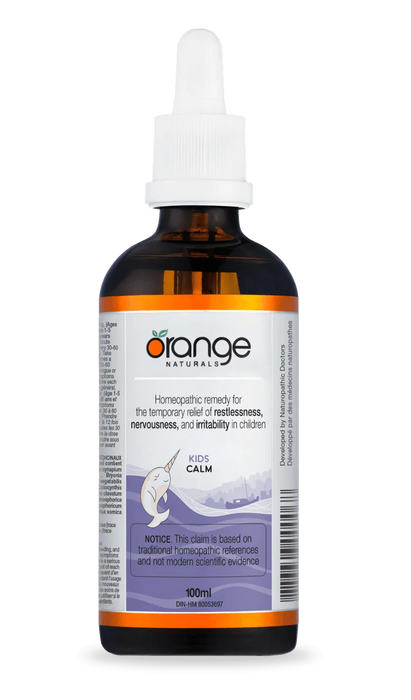 Orange Naturals Calm Remedy Kids
Reduces nervousness and irritability in children.
Let these simple drops bring peace and calm to your little ones. Wonderful for use before or after birthday parties, busy days or long car rides. Everyone will be smiling. It's always a challenge to settle children who are feeling 'geared up' – whether it stems from a long day's outing, a big family party or a long time spent travelling in the car. Calm for kids gentle remedy will help to promote mental calmness and reduce irritability, overexcitement and restlessness in your little ones. Even bedtime will seem less of a challenge. We call it "peace in a bottle".
Benefits
Temporary relieve restlessness
Reduces nervousness and irritability in children
Features
All natural active ingredients
Non drowsy
No artificial flavors
Medicinal Ingredients
Each ml contains

Argentum nitricum 

12CH

Avena sativa 

MT

Cina 

30CH

Coffea cruda 

30CH

Tarentula hispana 

30CH
Non Medicinal Ingredients
glycerin, citric acid, purified water, lactose (trace amount).