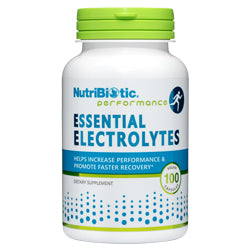 Nutribiotic Essential Electrolytes
Description & Features
Helps Increase Performance and Promotes Faster Recovery*
Helps promote muscle function*
Great for the keto diet!
Vegan
Gluten free
Made without GMOs
Electrolytes are essential to the body.* NutriBiotic® Essential Electrolytes offer support by helping promote electrical impulse function when taken prior to light athletic activities.* They also help rehydrate by replenishing lost (through sweating) and utilized (through use) electrolytes when taken after these activities.* Provide your body with these essential nutrients to help increase performance and promote faster recovery.*
NutriBiotic Essential Electrolytes combine 100 mg of vitamin C with electrolytes (calcium, magnesium, potassium, sodium, chloride, zinc, and chromium).
Electrolytes are a vital tool in helping your body adapt and thrive with the ketogenic lifestyle.*
*These statements have not been evaluated by the Food and Drug Administration. This product is not intended to diagnose, treat, cure, or prevent any disease.
Ingredients: 
L-ascorbic acid USP-FCC, sodium chloride, potassium gluconate, calcium carbonate, magnesium carbonate, zinc sulfate, chromium nicotinate, magnesium stearate (vegetable lubricant), and vegan capsule.
Gluten Free • Made Without: GMOs, milk, soy, eggs, yeast, wheat, rose hips, peanuts, tree nuts, fish, crustacean shellfish, animal products, fillers, binders, excipients, sweeteners, colorings, flavorings, and preservatives.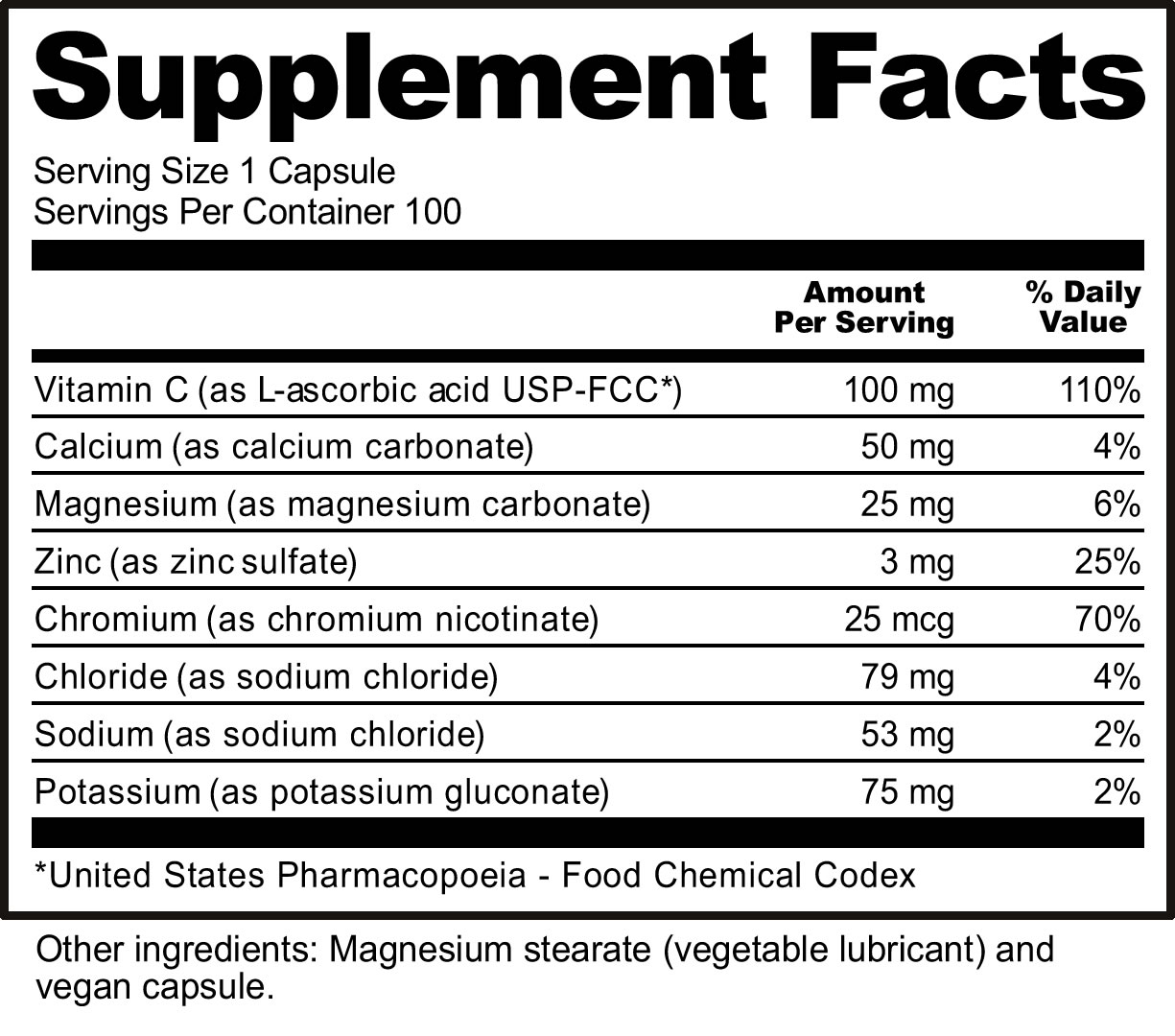 Dircetions: For electrolyte response, adults, take 1 capsule before and 1 capsule after performing any light athletic activity.
Important: Always maintain adequate fluid intake during any activity.