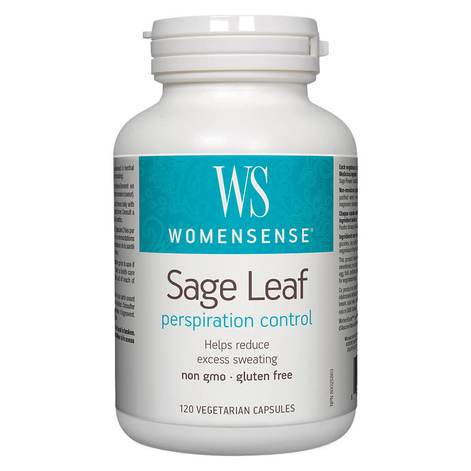 Description & Features 
Sage has been used in Europe for centuries as a spice and as medicine. It has been used as an anti-microbial to treat colds and flus as well as aid in menopausal symptoms such as hot flushing and excess perspiration. Clinical trials conducted with Sage have also demonstrated improvement in mood, cognition, and memory, possibly helping with Alzheimer's Disease.
Traditionally used in herbal medicine to reduce excess perspiration
Ingredients:
Each Vegetarian Capsule Contains 
Medicinal Ingredients:
Sage Powder (Salvia officinalis) (leaf) 500 mg

Non-medicinal Ingredients: Vegetarian capsule (cellulose, purified water, silica), vegetable grade magnesium stearate (lubricant), silica, microcrystalline cellulose.
Dosage: 2 capsules 2 times daily or as directed by a health care practitioner. Consult a health care practitioner for use beyond 4 months.