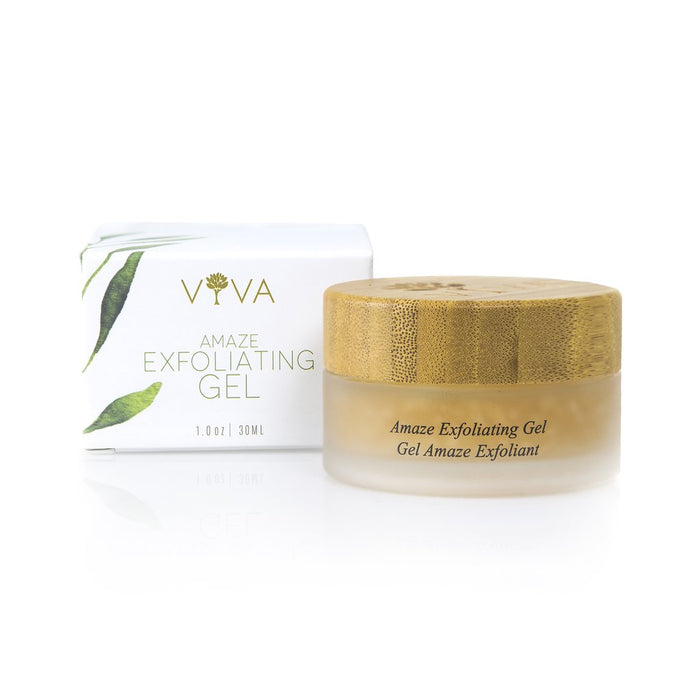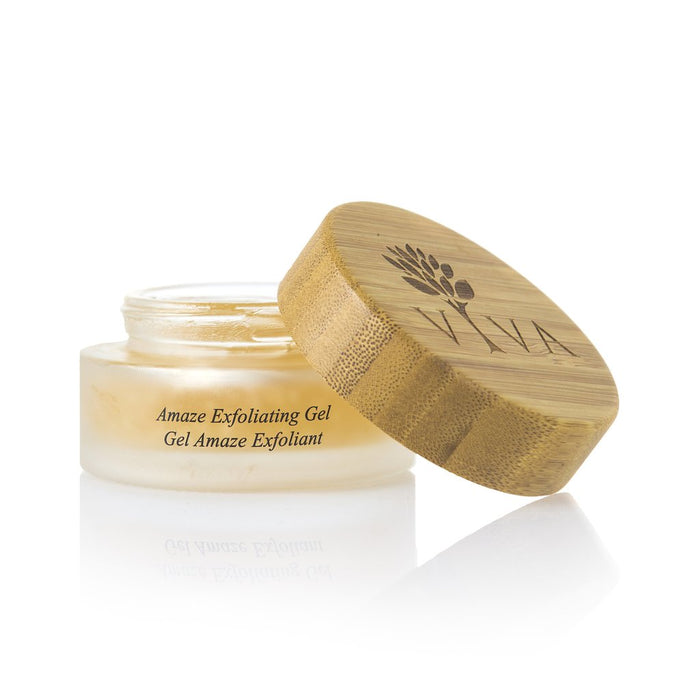 Viva Amaze Exfoliating Gel
Description & Features
A highly effective plant-based non-abrasive natural exfoliant that is light to use on the face but still has the effectiveness of traditional exfoliators.
The Amaze Exfoliating Gel helps to reduce blackheads, whiteheads, blocked pores, sloth off dead skin layer to reveal a brighter complexion.
With its unique combination of ginseng and aloe vera, the Amaze Exfoliating Gel is gentle and calming leaving nice supple, glowing skin.
Benefits:
Instant gratification
Non-abrasive exfoliant
Sloughs off dead skin
Lightens scar tissues and age spots
Great for removing blackheads, white heads and dry skin
Ingredients:
Aqua(Water), Propanediol(Zemea, Approved by Ecocert), *Vegetable Glycerine, Centrimonium Chloride, Aloe Barbadensis Leaf Extract, Carbomer, Polygonum Multiflorum Root, *Camellia Sinesis Leaf(White Tea), Potassium Sorbate, Radish Root Ferment Filtrate, Lactobacillus Ferment, *zingiber Officinale(ginger) root oil, *Panax Ginseng Root, Angelica Polymorpha Sinensis, Sodium Hyaluronate. *Certified Organic
Directions:
Apply the gel on a dry face with dry fingers and rub in circular motions until little balls form. Rinse off with lukewarm water. Avoid any product into the eyes.