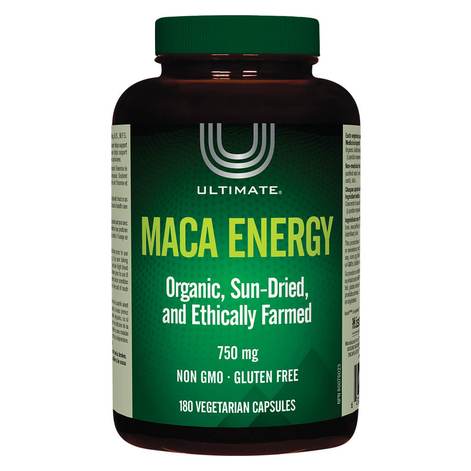 Description & Features 
The mental and physical demands of everyday life can take their toll, impacting energy levels, mood, and sexual health. Maca is an adaptogenic herb that has been used for thousands of years throughout the Andean mountains to improve the body's resist-ance to mental and physical stress. Historically, maca has been used to address conditions related to low energy, vitality, fertility, and libido; however, evidence from clinical studies has focused on using maca to support healthy mood balance during menopause and improve the emotional aspects of sexual health.
Provides a source of antioxidants
Helps support healthy mood balance during menopause
Helps support emotional aspects of sexual health in men and women
Ethically farmed and sun dried maca concentrate
Organic, non-GMO, and vegan
Formulated for both men and women
Ingredients:
Each Capsule Contains:
Organic Gelatinized Maca Concentrate (6:1)
  (Lepidium meyenii) (root and hypocotyl)...................750mg
Non-medicinal ingredients: Vegetarian capsule (cellulose, purified water), vegetable grade magnesium stearate (lubricant), silica.
Contains no artificial preservatives, colours, or sweeteners; no dairy, starch, sugar, wheat, gluten, yeast, soy, corn, egg, fish, shellfish, animal products, salt, tree nuts, or GMOs. Suitable for vegetarians/vegans.
Dosage: 4 capsules daily with food or as directed by a health care practitioner. Consult a health care practitioner for use beyond 3 months