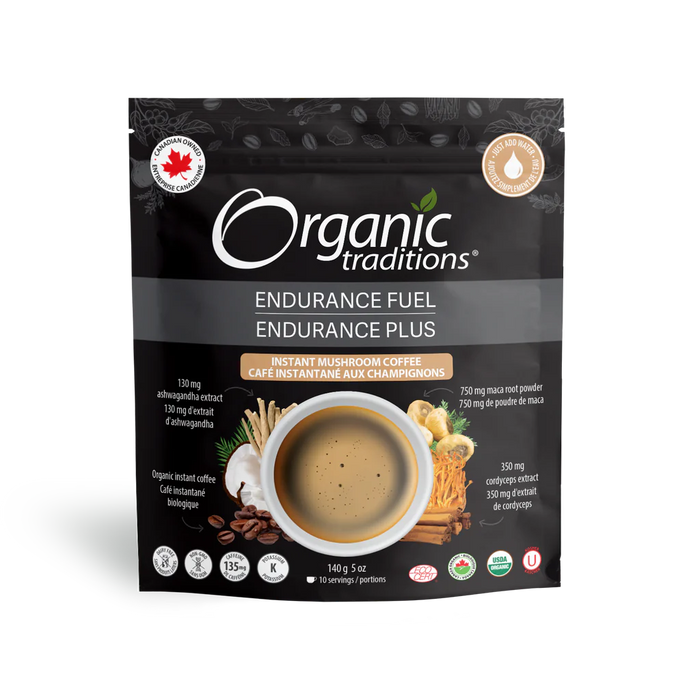 Organic Traditions Endurance Fuel Instant Mushroom Coffee
Supercharge your morning coffee ritual with the delicious Instant Endurance Fuel Coffee blend with organic instant coffee, energizing cordyceps and adaptogenic ashwagandha extract and maca root powder.


Why you'll love it


Dairy-free, made with coconut milk powder.
Fuelling and energizing.
135mg of caffeine per cup from organic instant coffee.
Our organic mushroom coffee supports energy and endurance.
Easy to mix — just add water for an instant, creamy mushroom coffee.