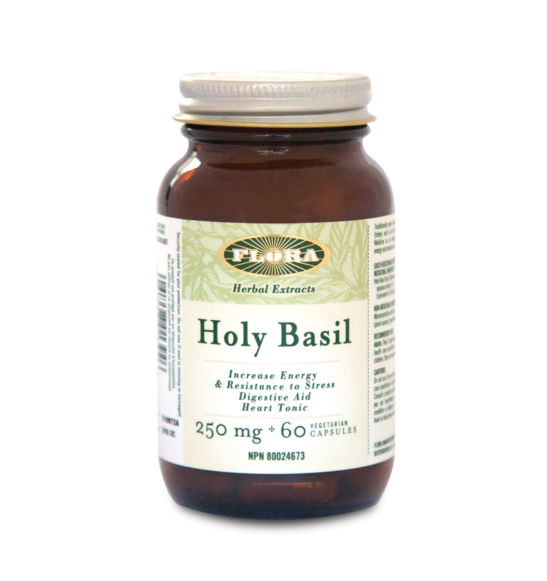 Description & Features
Referred to as "Nature's Elixir of Life" – Holy Basil, also known as tulsi, is the most sacred herb in Indian culture. It's been used for thousands of years and has played a key role in the Ayurvedic healing tradition as a heart tonic, adaptogen and digestive aid. Flora's Holy Basil blend is wild-crafted in India, highly concentrated (one capsule is equivalent to 2500 mg of Holy Basil leaf), and rich in antioxidants, flavonoids, tannins, and essential oils.
Free of preservatives
Suitable for vegetarians and vegans
Gluten-Free + Non-GMO
Ingredients:
Directions:
Adults: Take 3 capsules daily or as directed by a health care practitioner. Store in a cool, dry place. Keep out of reach of children.
Cautions: Do not use if you are pregnant or breastfeeding. Consult a health care practitioner for use beyond 4 weeks. Consult a health care practitioner prior to use if you: 1) have diabetes 2) are taking anticoagulant/antiplatelet drugs or herbs, or supplements that affect platelet aggregation. Discontinue use 2 weeks prior to elective surgical procedures.