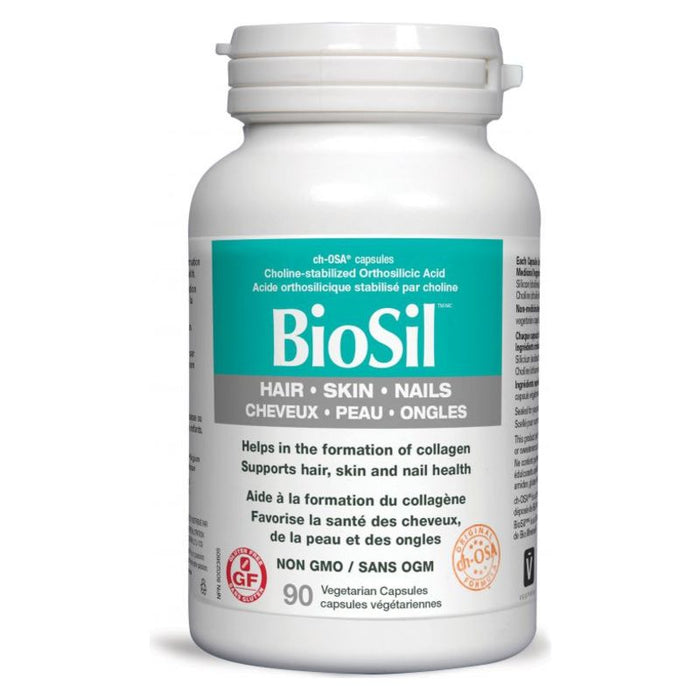 BioSil Capsules Hair Skin & Nails
Description & Features 
Collagen is essential for beautiful skin, hair and nails. But starting at age 21, collagen diminishes 1% per year. BioSil's langmark discovery of ch-OSA, which has the capacity to generate collagen with your own DNA fingerprint, makes ch-OSA the genuine breakthrough in collagen. 
Helps in the formation of collagen. Helps support hair, skin and nail health. 
Ingredients:
Medical ingredients: Silicon (as stabilized orthosilicic acid)... 6 mg. Choline (choline chloride)... 112 mg
Non-medical ingredients: Microcrystalline cellulose, vegetarian capsule (cellulose, purified water), purified water.  
Dosage: 2 capsules a day or as directed by a health care practitioner.
Caution: Do not use if you are pregnant or breastfeeding. Keep out of reach of children.