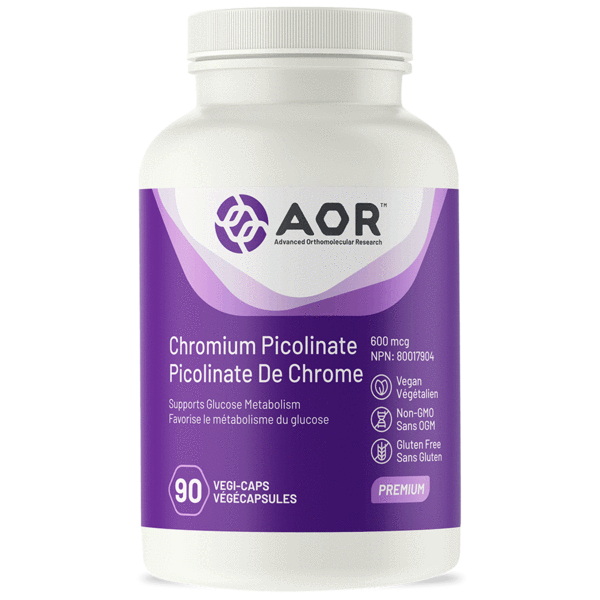 Description & Features 
Chromium is an essential trace mineral needed by the body for a number of vital biological functions, the most well-known being its role in blood sugar management. This is based on its ability to unlock the "cell door" to the hormone insulin, allowing it to enter the cells. Multiple double-blind, placebo-controlled studies have been carried out, mainly on type II diabetics, showing marked improvements in blood glucose levels. However even those who do not suffer from diabetes have found that chromium can help with weight loss and reducing food cravings, due to its ability to help keep blood sugar levels stable.
Features:
Contains the natural form of chromium used by the body
Helps regulate glucose and lipoprotein balance
Supports heart health
Provides a superior form and effective dose of chromium picolinate
Ingreditents:
Serving Size: One Capsule
Chromium (III) (picolinate)
600 mcg
Non-medicinal Ingredients: microcrystalline cellulose, silicon dioxide, sodium stearyl fumarate. Capsule:hypromellose.
Dosage: Adults: Take one capsule daily with or without food, or as directed by a qualified health care practitioner.
Warning: Do not use if you are pregnant or breastfeeding. Consult a health care practitioner prior to use if you have a kidney disorder or for use beyond six months.