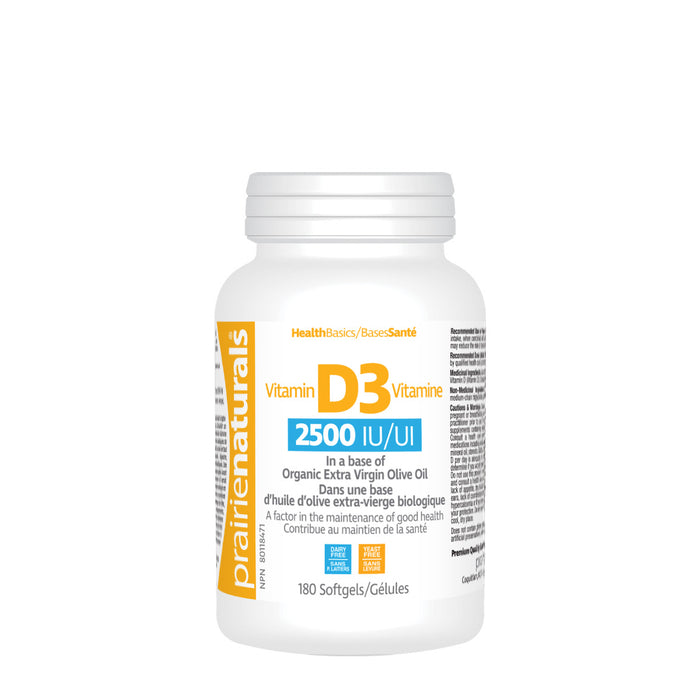 Prairie Naturals Vitamin D3 2500 IU
Prairie Naturals is proud to introduce our Vitamin D 2500 IU Softgels in a base of Organic Olive Oil. Prairie Naturals Vitamin D3 is made with cholecalciferol, the most readily absorbed form. Be sure you get enough of this low-cost, highly valuable vitamin. You'll soon feel the difference that Vitamin D makes to your health and happiness. 
Vitamin D3 form for best absorption
High potency of 2500 IU
Helps strengthen bones
Essential for good health
Base of organic olive oil
Vital for strong immunity
Easy to swallow softgels
Medicinal Ingredients (per drop)
Vitamin D (Cholecalciferol)....................62.5 mcg (2500 IU)
Non-Medicinal Ingredients: Organic olive oil (cold-pressed, extra virgin), medium-chain triglycerides, gelatin, purified water, glycerin.