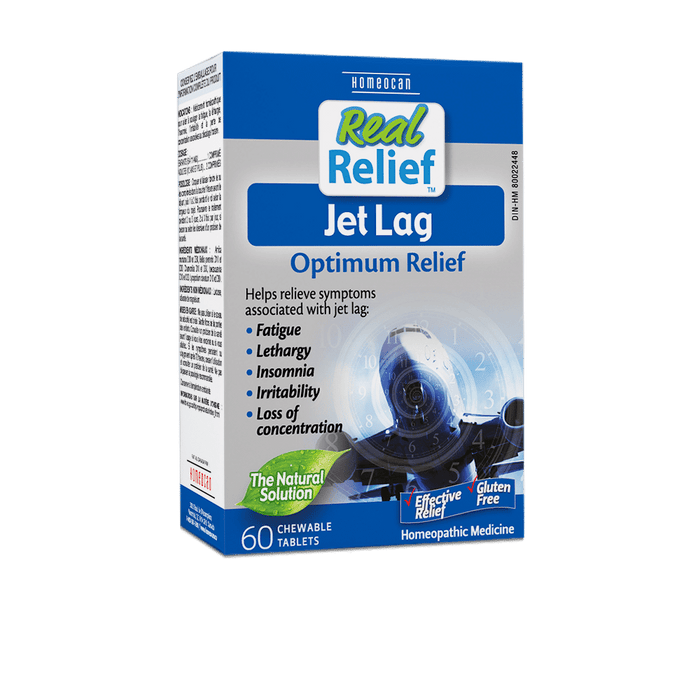 Homeocan Real Relief Jet Lag
Do you return from a trip? Are you in a jet lagged state?
The tablets Jet Lag from our Real Relief range are composed of natural homeopathic ingredients. It may help relieve symptoms associated with jet lag such as: – fatigue – lethargy – insomnia – loss of concentration – irritability Effective quickly, we recommend that you take these tablets as long as necessary. As long as you feel the need. However, we advise you to take these remedies in addition to traditional medical treatment. Homeopathy can not replace a treatment prescribed by a professional. Format: 60 tablets
Medicinal ingredients:
– Arnica montana 10X & 30X
– Bellis perennis 10X & 30X
– Chamomilla 10X & 30X
– Ipecacuanha 10X & 30X
– Lycopodium clavatum 10X & 30X
Non medicinal ingredients:
– Lactose
– Magnesium stearate.