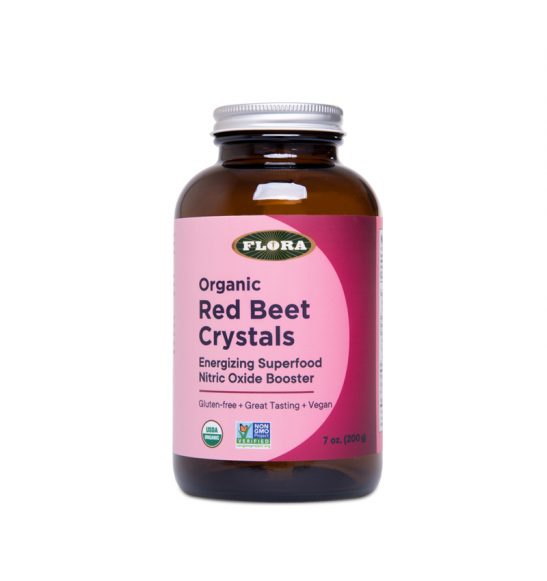 Flora Organic Red Beet Crystals
Description
Flora Red Beet Crystals are produced with the utmost care. Pressed from the juice of freshly harvested organic beets, Flora Red Beet Crystals are instantly soluble and provide an easy and delicious way to enjoy the goodness of beets.

Each jar contains the equivalent of 5.7 lbs. of fresh, organic beets. Naturally sweet tasting, Flora Red Beet Crystals can easily be added to breakfast, lunch, dinner, and even snacks! 4 g sugar (per serving) occur naturally in red beets. No sugar added from other sources.
Ingredients
DIRECTIONS: Add 3 teaspoons (approx. 5 g) to food or drinks. Also delicious when eaten dry straight from the spoon. This product is suitable for daily consumption.
IMPORTANT: Store at room temperature. After opening, store in a dry place and protect from moisture. Replace the cap tightly after use as Red Beet Crystals readily absorb moisture when exposed to air. Although moisture may cause "caking" of the crystals, the product's integrity will not be compromised. The filling level may fluctuate according to crystal density.