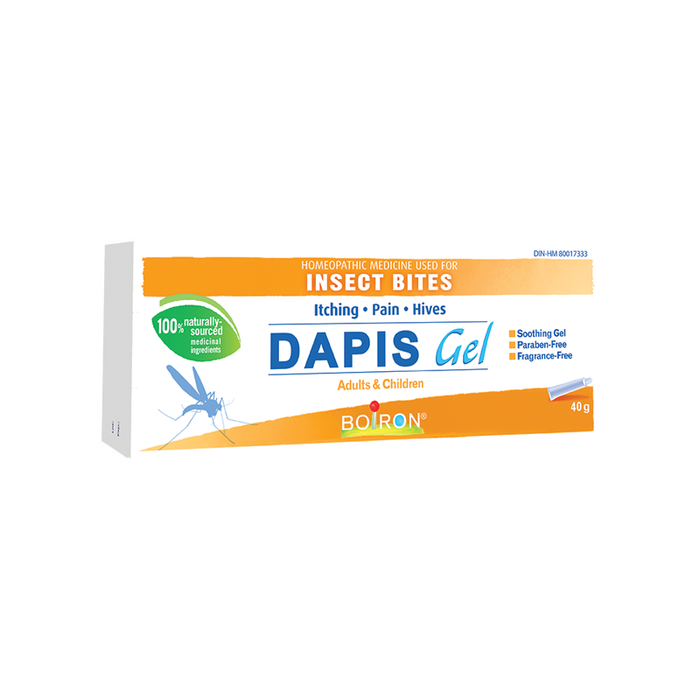 Description & Features 
Homeopathic medicine used to alleviate pain, to relieve itching, hives and to promote healing of insect bites.
Ingredients:
Medicinal Ingredients
Apis mellifica 6DH
Ledum Palustre Mother tincture
Non-Medicinal Ingredients
Purified water
Propylene glycol
Carbomer 980
Sodium hydroxide
Dosage:
Adults and children
External use only.
Apply on affected area, as soon as possible and as often as needed.
Gently massage the skin.
Do not use for a period of over one week (7 days) without the advice of health care practitioner.
 Caution: If the irritation persists or worsens, discontinue the use of the product and consult a health care practitioner.
Avoid contact with the eyes. In such cases, rinse thoroughly with water.