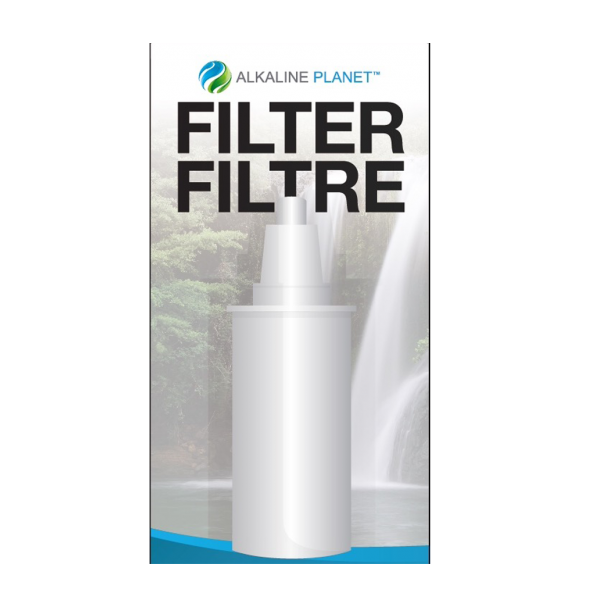 Description & Features
The Portable Alkaline Water Pitcher Filter Ionizes city water and raises most canadian city water to +9.5 pH. Made from 100% BPA Free, Food Grade Plastics, the Alkaline Water Pitcher filter lasts 300 liters and is specially designed with quality A+ NSF & FDA certified ingredients that has the ability to remove chlorine and produces clean, healthy, alkaline mineralized water with -ORP antioxidants.
Features
 *Instantly Raises Alkaline Water Levels From normal pH levels to +9.5 pH (Canada)
 *NSF Certified Colgan Carbon Absorbs Chlorine, Heavy Metals, Chemicals & Pesticides.  
 *Far Infrared Energy Balls Remineralizes Regular Tap Water With More Than 20 Trace Elements
 *NSF Certified Ion Exchange Resins Balance Calcium & Magnesium Important For Overall Health 
 *Tests Show When Combined, The Ingredients Of The AP Alkaline Water Pitcher Filter Release Measurable Antioxidants So Strong You Will Have To See It To Believe It.